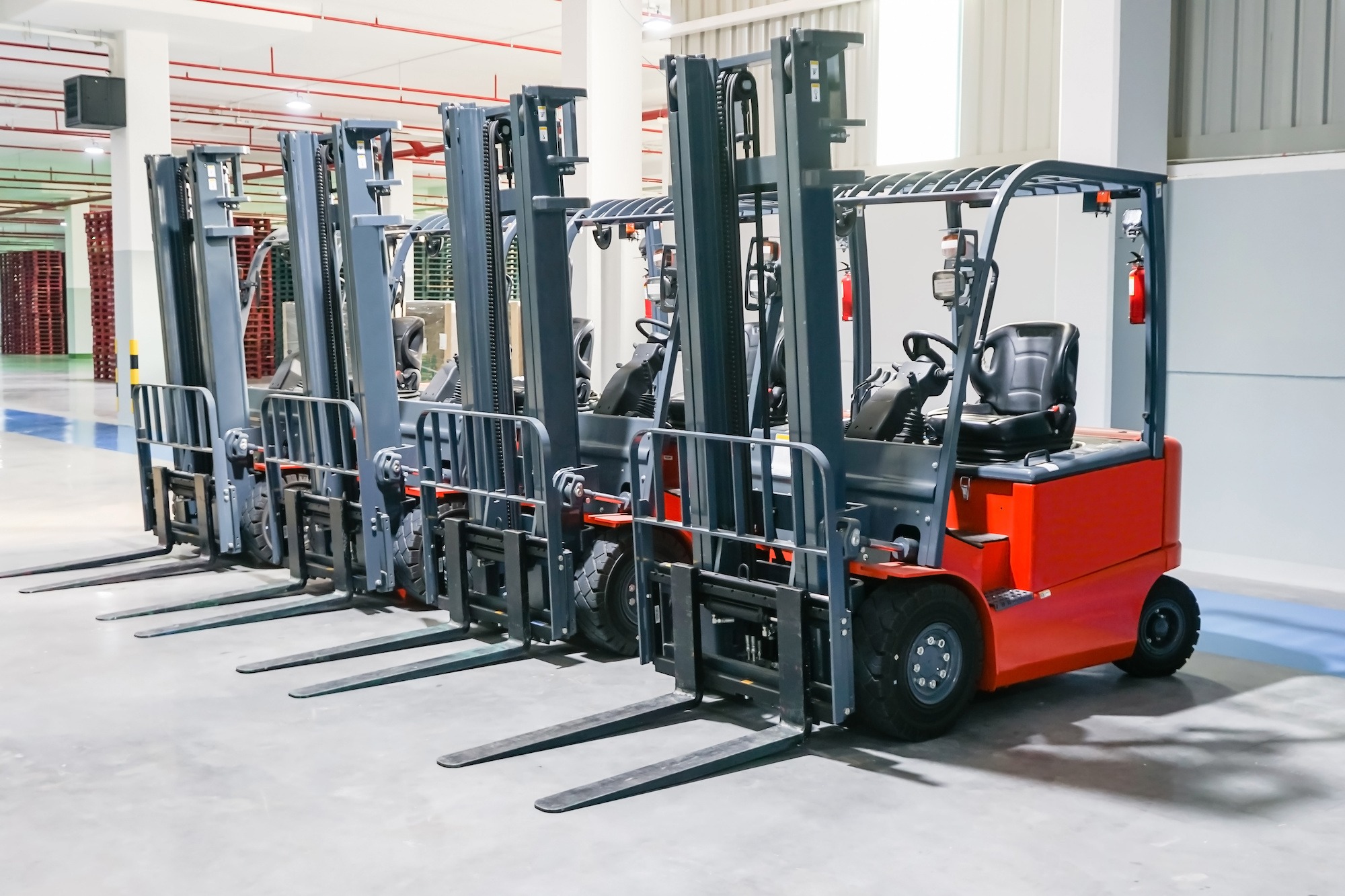 Shopping for a new forklift is often much easier, but when it comes to staying within your budget, a used forklift is always a good option. When looking at used forklifts for sale, one must have a keen eye for the details. There are several things you must keep in mind when purchasing a used forklift, such as the type, maintenance history, and how well it would work in your warehouse. If you can test the equipment out, this could help in narrowing down your options! No matter how the process looks, our El Paso forklift professionals are here to help you feel confident in your search for a used forklift. 
How Often You Will Be Using Forklifts
First and foremost, think about how often you will be using a forklift. If you anticipate using the machine daily, looking into a forklift with a history of less usage is recommended. Like this, you don't have to worry about replacing the battery or engine, whatever the forklift is powered on. The quality of a forklift deteriorates the older it becomes. The younger a model is, the better. 
The Condition of the Tires On Used Forklifts
The quality of the forklift tires is very important to consider. Whether you work on rough terrain or in a warehouse, you want to make sure the forklift will be able to maneuver around as needed. When looking at used forklifts for sale, you can always ask a professional about the kinds of tires you are looking for. Chunking and cracking are two important signs to remember when looking out for damaged tires. Chunking is when large pieces of the tire are missing. 
Whether Safety Features Work or Need to be Replaced 
All kinds of equipment need to be handled with care. Additionally, this means that your forklift should be safe to use. A secure forklift should have the following features working properly: 
Horn

Seatbelt

Seatbelt adjustments 

Lights

Brakes

Levers
Each of these features is important when it comes to preventing accidents and alarming other employees if machinery is malfunctioning. You can always look into replacement parts if they are needed, but this adds more spending to your budget. 
The Warranty You Can Get On a Used Forklifts
It's always a plus to find a used forklift that comes with a warranty. A reputable El Paso forklift dealer should be able to offer a warranty. You never know when your forklift could break down or need a replacement part. Having a warranty makes it much easier to go about your day, knowing your forklift is protected. This isn't one of the most important things to keep in mind when looking at used forklifts for sale, but it is highly recommended. 
How Fast You Need a Forklift 
A used forklift for sale is your best choice if you need a forklift as soon as possible. Used forklifts are usually better when it comes to delivery times. If a new forklift is what you're looking at, chances are you won't even be able to get your equipment until weeks, maybe even months later. Undoubtedly, it is nice to be working with new equipment, but used forklifts provide many benefits that a new forklift could not. 
The Age of the Equipment 
The age of a used forklift can say a lot about the shape it is in. No used forklift will perform like a new forklift, but it is still expected of you to look at the age. This can help you in determining if a used forklift is worth the price. If you are wondering whether or not you are making the right decision on a forklift, considering the age is a reliable basis. 
Consider Your Business Needs 
This is one of the first and most important things to keep in mind when purchasing a used forklift. The features and overall makeup of a forklift can help play a part in this. There is a wide variety of forklifts that are designed for several settings. If you need help finding a forklift that will fit just right in your workspace, you can always consult with a professional for help.  
Take a Look at the Used Forklifts for Sale at Prana Machinery, Today!  
Here at Prana Machinery, you can look at parts, training, programs, and more to help you get the most out of your new equipment! Contact us today by calling (915) 779-2711 to learn more about the used forklifts for sale we have.