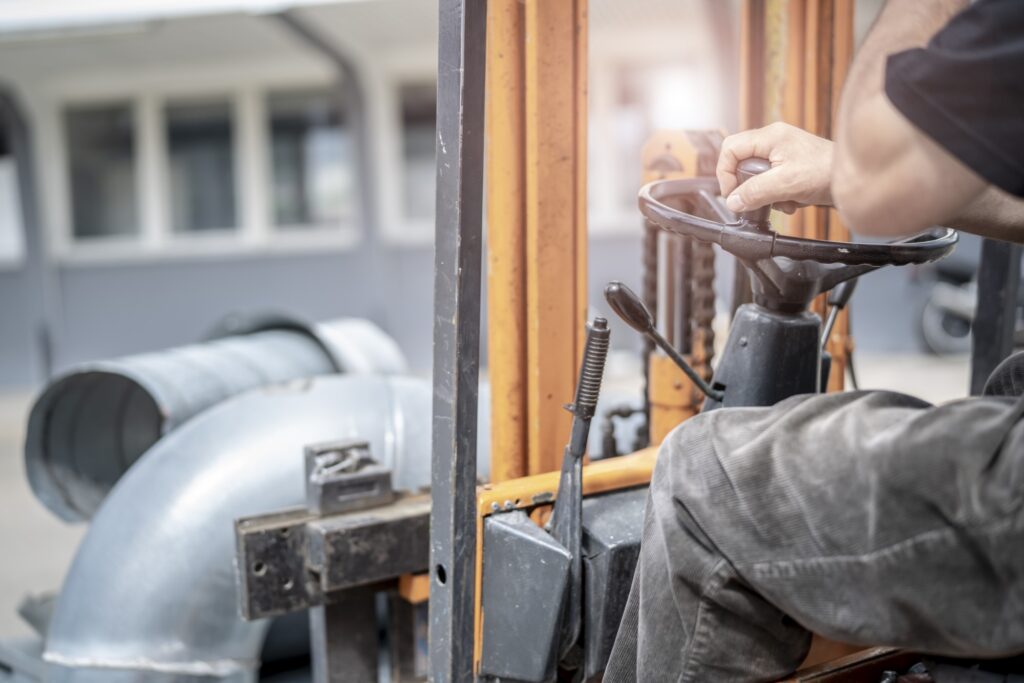 In our previous blog, we talked about the start of the legendary company, Jungheinrich. As one of the top manufacturers around today, their beginning was just as revolutionary for the industry. We also went over what the company did during and after World War II and catapulted industrial capabilities forever. This month we're moving forward in time to inform you about the impact Jungheinrich had from the late 60s and how their innovative capabilities are still being used today.
A New Era For Jungheinrich
In 1968 following the passing of Jungheinrich's founder, a new era began with new management and responsibilities. New locations that produced plastic covers and cladding made generating new machines faster and better than ever. The demand for Jungheinrich trucks was more incredible than ever before. For the first time in the history of the company, they exceeded 100 million in 1968. Machines such as the EXT high-rack stacker made this possible.
Strategically, the company knew that a one size fits all way of distributing and creating equipment would only last for so long. They began the early idea of "tailor-made" solutions for customers. They shifted from complete solutions to offering planning of high-bay warehouses and offering complete to partial solutions for transportation and warehousing.
Although there was an economic crisis in 1973, the company was still spearheaded towards growth. Jungheinrich was the first company in the industry to offer short-term rental solutions and get into the used equipment business. In addition, they offered trading in used equipment and financial services like long-term rental and leasing options. This new strategy compensated for struggling businesses to keep going without having to slow down too much or shut down altogether.
There was also a new ability to reach abroad as they acquired a French-based company that dealt mostly with the United States market. The US was a different country for the company to gain a foothold, but that was all about to change. Next month we'll learn more about their takeover in the US markets and the modernization that lead into the new millennium.
Prana Machinery Knows Quality
If you're looking for the best products that Jungheinrich produces, you can count on Prana Machinery. We can help you get the best in forklifts and other industrial equipment in your warehouse. You can look at what we have to sell and rent on our site or give us a call. We're here to help you carry our successful warehouse techniques with the best equipment available. Call us today to learn more!