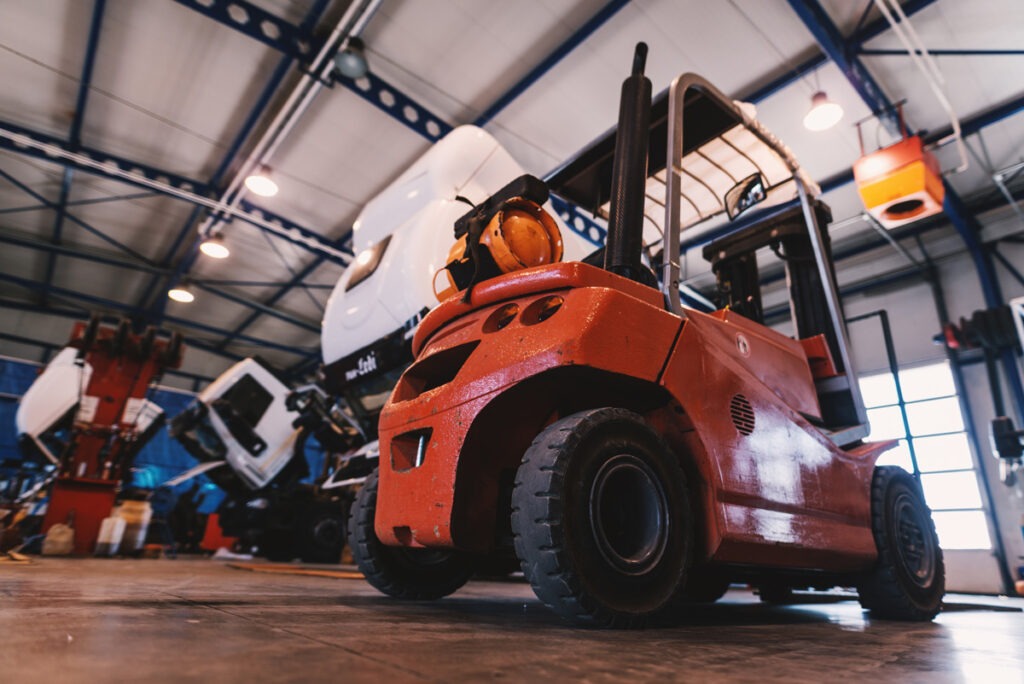 If you're in the market for heavy equipment in El Paso, you'll quickly learn how expensive this type of machinery is. This is especially true regarding forklifts, bulldozers, skid-loaders, and similar pieces of machinery. Because of the hefty price tags, many business owners look to save money by purchasing used heavy equipment. 
While looking for used heavy equipment for sale is a great option, you must be careful. Purchasing the wrong piece of equipment could be more trouble than it's worth and cost you big bucks. If you want to buy the right piece of used heavy equipment, pay attention to the tips and tricks in this article. 
If you are interested in purchasing quality used heavy equipment, Prana Machinery can help. Contact us online or call (915) 779-2711 to learn more!
What to Look for When Buying Used Heavy Equipment 
Operating Hours 
Just as you would always check the mileage of a used car before purchasing it, you should also check the operating hours of used heavy equipment. Operating hours, rather than miles, is what will tell you how often the machine has been used. With forklifts, operating hours that exceed 10,000 hours are considered fairly high. 
This doesn't mean that the machine isn't going to get the job done. It simply means that it's more likely to have wear and tear, rust, and other issues that come with heavy use. It's like buying a used car with 100,000 plus miles versus one with 50,000 miles. 
Proper Maintenance 
Proper maintenance is the one thing that can save a piece of machinery with high operating hours. As long as the equipment has been cared for, properly stored, and has had regular professional maintenance, there's a good chance there's nothing wrong with it. Used forklifts, skid loaders, bulldozers, and other equipment parts can last tens of thousands of operating hours as long as it's properly maintained. 
Therefore, you should move on if the seller can't give you a documented history and rundown of the machine's maintenance logs. Contact us if you're looking for used heavy equipment for sale with a detailed maintenance history. 
Fluids and Exhaust 
Depending on the type of machine you're purchasing, the fluids won't always be the same. However, heavy machinery generally has oil, transmission fluid, hydraulic fluid, and coolant. If each of these fluids is topped off, clean, and in good working order, it's a good sign that the machine is properly cared for and in working order. 
Additionally, you should always pay attention to the engine exhaust when you turn it on for a test run. If you notice blue or white smoke coming from the exhaust when you start the engine, it's not a good sign. Ideally, there should be a bit of black smoke that eventually clears up to a clear or grey. 
Visible Damage and Issues 
One of the more obvious things to look for with used heavy equipment is obvious signs of wear and tear. This could include physical damage, rust, corrosion, and other issues that could affect the equipment's operation. 
How It Operates 
Finally, you should always go for a test drive with used heavy equipment. You can tell a lot about a machine by how it looks, but you can tell more by how it operates. If everything feels good and the machine is running smoothly, there's a good chance you found a winner. 
Who to Turn to in El Paso for Premier Used Heavy Equipment
If you're looking to save money with quality, used heavy equipment in El Paso, contact us online or call (915) 779-2711. We have some of the best used machinery in the area, and you'll have a hard time beating our prices. We also have used parts and rentals and offer maintenance on the equipment you already own.